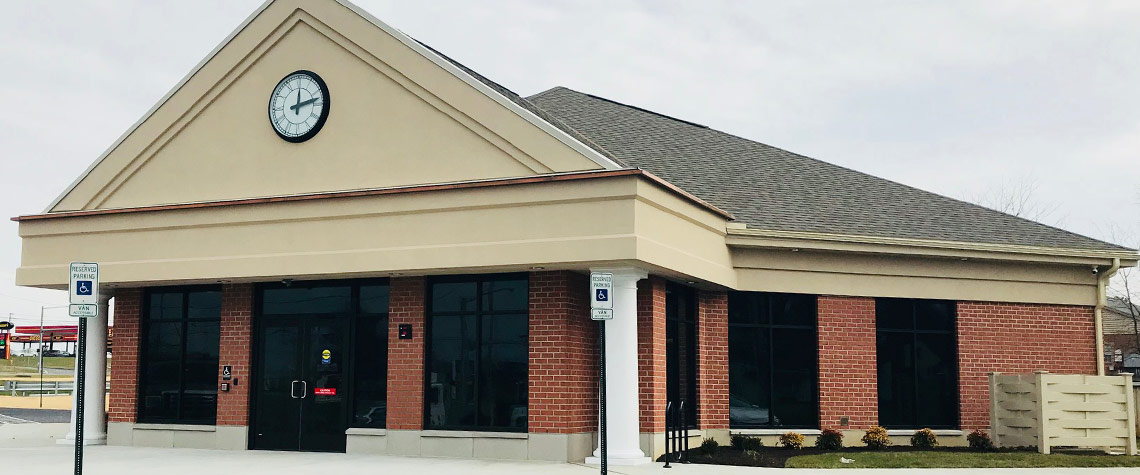 Strasburg Branch Office
Established in 2017Matthew Kohan, Community Banking Manager
The Ephrata National Bank Strasburg office, located along Route 896 in Strasburg, is thrilled to be part of this charming community. This area is steeped in historic charm – with more authentic 18th century structures than Historic Williamsburg!
Adding to the local appeal is the Strasburg Rail Road and the beautiful fields, including the land across the street where hot air balloons take to the sky. ENB's very own hot air balloon has soared over Strasburg and other local areas on many occasions!
We look forward to a lasting relationship with the people and businesses of this wonderfully authentic community. Go Pioneers!
Day
Lobby Hours
Drive-Up Hours
Lobby Hours:
8:00 AM - 4:00 PM
Drive-Up Hours:
8:00 AM - 4:00 PM
Lobby Hours:
8:00 AM - 6:00 PM
Drive-Up Hours:
8:00 AM - 6:00 PM
Lobby Hours:
8:00 AM - 12:00 PM
Drive-Up Hours:
8:00 AM - 12:00 PM