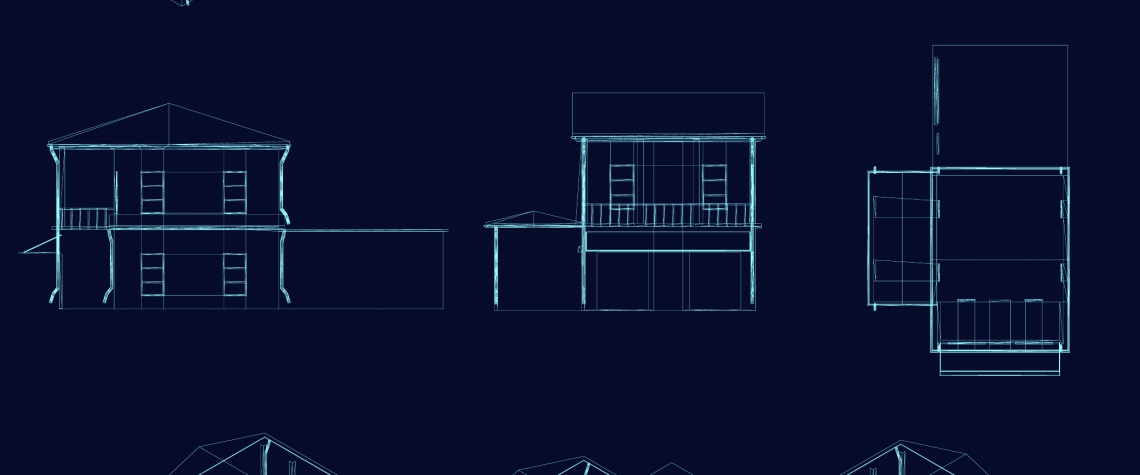 3 Homebuyer Challenges a Construction Loan Can Solve
November 19, 2019
Existing home inventory is low. This is excellent news for sellers. National Association of Realtor data found existing single-family home prices increased by 4.3% during the second quarter of 2019. In this environment, listing homes at the higher end of the market is unlikely to deter eager buyers. Increased housing demand and low inventory can lead to homes selling quickly, at or above the asking price.
But, what if you're looking to buy and the houses in your price range fall short of your home buying wish list? How can you still make a move to your dream home during an inventory shortage?
A construction loan might be the answer if you're feeling the effects of limited supply or other homebuyer challenges.
Challenge #1 – You're on both sides of the low inventory issue.
You need to sell your existing home before purchasing a new home. You're confident that your current home will sell above the asking price, but you're unable to perfectly time the purchase of a new home that offers the number of bathrooms and outdoor space needed for your growing family. Building your new home allows flexibility in the timing. It also helps guarantee that your new home has all the space and features desired.
With an ENB Construction-Only Loan, there's no need to wait until your current home is sold to begin construction on a custom-built home. Obtain interim construction financing to build your home now. Only borrow what you need based on each stage of the construction project. Make interest-only payments until you sell your home. Then, use the funds from the sale of your current home to pay off the construction loan.
Challenge #2 – Someone always outbids your offer to buy.
Finding a location with low taxes and an excellent school system was a challenge, but it pales in comparison to finding a seller willing to accept your offer. Each time you make an offer, another prospective buyer offers more than you can afford. Discouraged, you begin searching real estate listings, again.
Escape this frustrating cycle by custom building your ideal home. Start by identifying a lot and securing construction plans. Then, when you're ready, apply for an ENB Construction-to-Permanent Mortgage. This loan covers all phases of home building, from lot purchase to project completion. You can lock in a low fixed or adjustable mortgage interest rate now and enjoy a one- time closing to save time and money. Similar to a Construction-Only Loan, funds are disbursed, as needed, during each phase of construction. The best part is that no one can outbid you when you're building your dream home.
Challenge #3 – You've found the perfect location, but not the ideal home.
Although your chosen area is close to school, work, and shopping, none of the nearby homes meet your requirements. They lack an accessible and dedicated laundry space, have outdated kitchens, and include none of the energy-efficient features you were counting on. Instead of settling, search for your perfect lot and remodel the home into one that's right for you.
An ENB Construction Renovation Loan allows you to purchase a fixer-upper and make desired upgrades to transform a less than perfect home into your dream home. With the same benefits and features of ENB's Construction-to-Permanent Loan, borrowers draw money from the loan at various stages during the renovation.
Don't let home buying challenges prevent you from opening the door to your dream home. Ephrata National Bank offers a variety of Construction & Renovation Loans to help you end up in the home of your dreams. Email or call an ENB mortgage expert at 877.773.6605 to learn more or apply for your loan today!