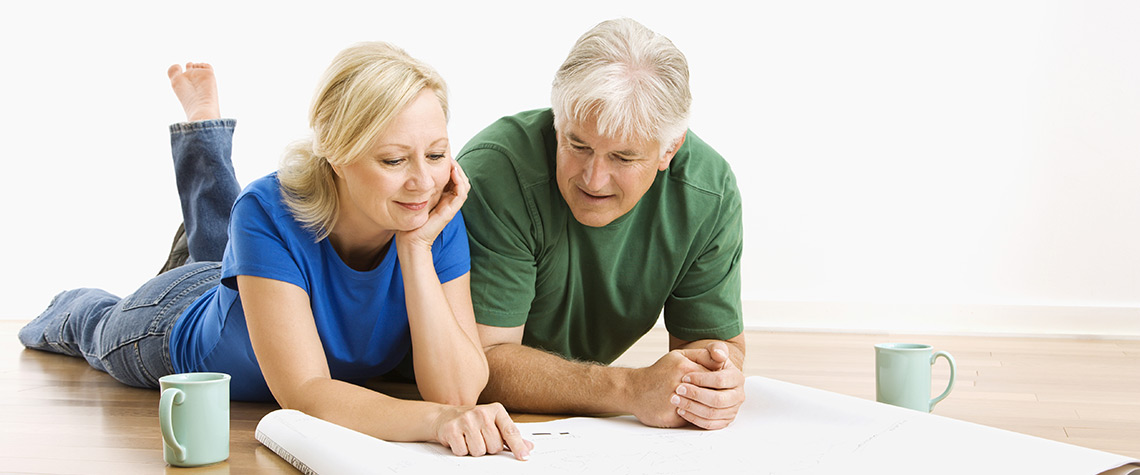 Construction-To-Permanent Mortgage
This popular loan program finances the initial construction of your new home then converts to permanent financing automatically – all with just one closing. There's no need for a second loan closing and the associated costs. Both fixed and adjustable rate programs are available with options to lock in the permanent mortgage for up to 12 months allowing for longer build times. During the construction phase, funds are disbursed as work progresses. Interest is paid only on the outstanding balance.
Payment Protection Program – locks in today's low rates so you don't have to worry about your payment going up while your home is being built
Float Down Option (available on select products) – if rates go lower, you may request the current, lower rate when your home is ready to move into
Down payment options as low as 3%
Options without mortgage insurance available
Direct Disbursement option provides fast payment to contractors
Flexible draw schedules accommodate a variety of projects
Convenient Online Draw Requests available on owner-occupied, second homes for loans up to $3 million
Available on 1-unit investment properties for loans up to $1 million
To see how this process typically works, view our Construction Timeline.
Related Insights
Financing Options for Additions and Major Home Renovations
Read more >
Understanding the Basics of a Construction Loan
Read more >
The 5 Best Questions To Ask Yourself Before You Decide To Build A Home
Read more >