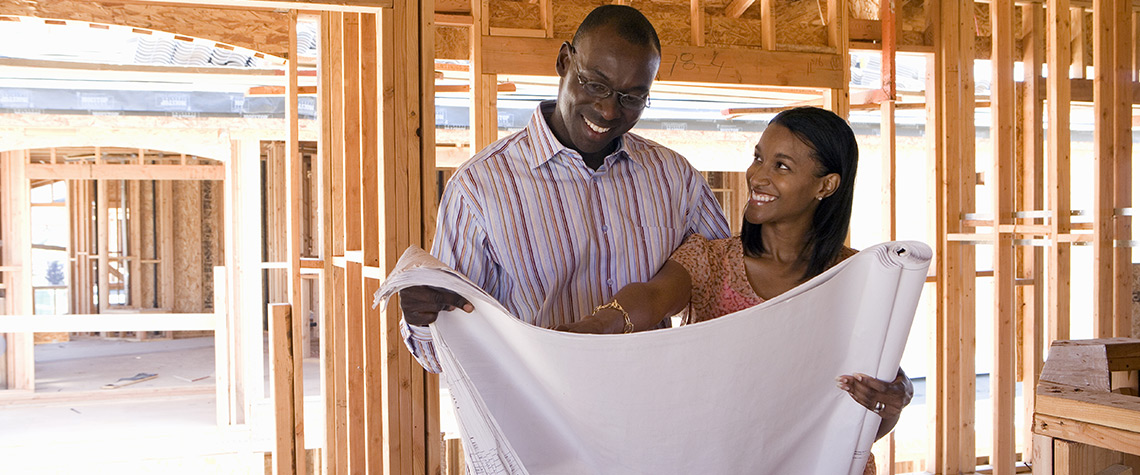 Construction-Only Loan
If you only need interim construction financing to build your home, ENB has your solution. A Construction-Only Loan is perfect when you plan on selling your current home to pay off your construction loan. Not all banks and mortgage companies offer construction financing. Some features of our Construction-Only Loan include:
Down payment options as low as 5%
12-month construction loan terms available
Interest-only payments during the construction loan term
No mortgage insurance required
Escrow for taxes and homeowner's insurance are not required
Direct Disbursement option allows quick access to funds for contractors
Flexible draw schedules accommodate a variety of projects
Convenient Online Draw Requests
Loans up to $1 million
Available on single-family, owner-occupied homes only
To see how this process typically works, view our Construction Timeline.
Related Insights
Financing Options for Additions and Major Home Renovations
Read more >
Understanding the Basics of a Construction Loan
Read more >
The 5 Best Questions To Ask Yourself Before You Decide To Build A Home
Read more >