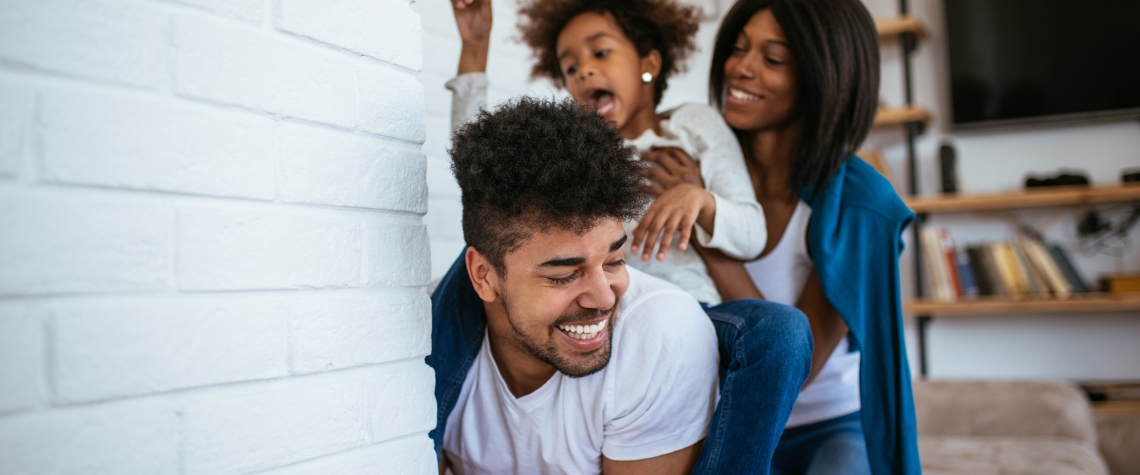 Shopping for Your First Home? How to Quickly Narrow Your List of Potentials
June 21, 2019
A large selection of homes in your local housing market can be a good thing – except when it's not. While Americans may enjoy the freedom to choose where they live based on home affordability, too many choices can produce decision fatigue. The excitement of shopping for a first home quickly becomes overwhelming and exhausting, but there is a way to quiet the noise and find your dream home. Start by securing a mortgage loan pre-qualification to narrow down your list of contenders amongst the onslaught of perfectly staged homes.
The real estate agent's mantra of "location, location, location" still holds true today. Proximity to school, work, and leisure activities such as parks, lakes, walking trails, and shopping are critical to finding a home that works for you and your family. After identifying several houses in your price range and desired location, focus on these four things to regain the thrill of selecting a home to call your own.
1) Safety
You want a neighborhood where you feel comfortable taking a stroll or enjoying a day outdoors with friends and family. The lack of outdoor activity seen in your prospective neighborhood may or may not mean what you think. First-time home buyers shouldn't base the security of a community on its outward appearances. Fortunately, they don't have to with free services such as SpotCrime. Enter the address of the home and select the vicinity, i.e., number of miles you'd like the reports to cover, and receive recent crime data based on local police reports.
2) Neighborhood Quality
Visions of homeowners happily mowing their front yards, children frolicking through water sprinklers, or neighbors sitting on their front porches enjoying a glass of iced tea might be images that come to mind when you think of a quality neighborhood. But, look beyond the social aspects of a potential area.
Drive the neighboring streets. Are they just as alive with activity? Are the yards overgrown or gutters and roofs showing signs of neglect? Visit your selected neighborhoods at night. What appears serene by day may show differently after dark.
3) Outdoor Space
What does a quick scan of the home exterior reveal? If you can easily see the potential to make modifications, then it should remain in the running as you narrow down your final selection. While the house may not come with everything you'd hoped, you might add items after closing or in the future. However, houses with limited outdoor living space might be a deal stopper if you envisioned a home with enough room to add a:
Swimming pool
Gazebo
Children's swing set or sandbox
Outdoor fire pit
Kitchen island
The ability to customize your space now, or several years from now, can help you avoid buying the wrong home in the right location.
4) Spare Room
Families who secure a home with a spare room have options to better accommodate unanticipated changes. An extra room can be used for:
Family additions, e.g., children, parents, etc.
Houseguests
Rental income
Entertainment or hobbies, e.g., movies, games, crafts, etc.
You want your purchase to be a good deal today and long into the future. When you buy a home with an extra room, your family will have room to grow and adjust over the years.
When your home search has stalled due to indecisiveness, use this list to narrow down your best options and make the home buying process enjoyable again. Before making your final decision, visit each home at least three times. You might see something you didn't notice on your prior visits. With each subsequent visit, look past the staged furniture and think about how the home will suit the way you really live.