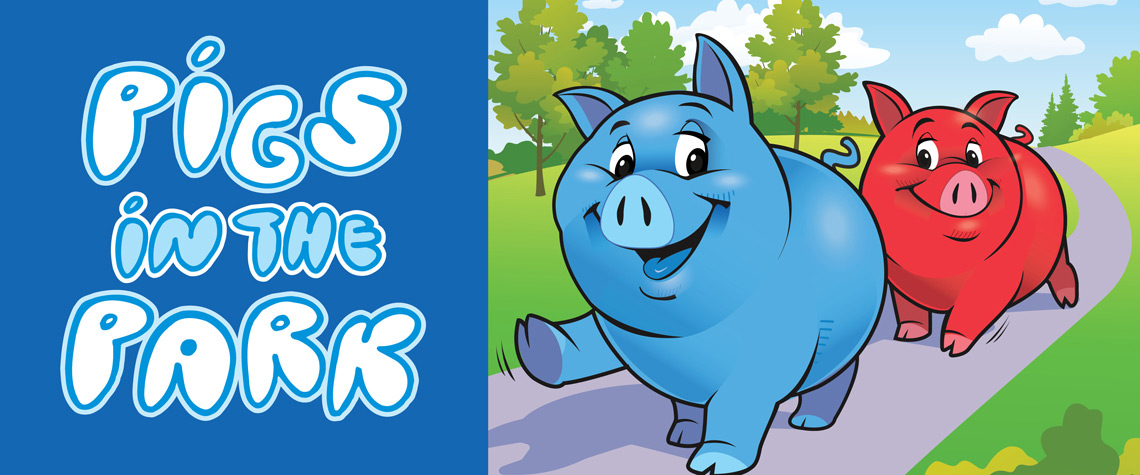 Back by Popular Demand – ENB Hosts Annual Pigs in the Park
This fun community activity is designed to help teach your children about the importance of saving money … along with a chance to have $25 deposited into a new or existing Super Saver savings account!
Join us for the 2022 Pigs in the Park kick at Clipper Magazine Stadium in downtown Lancaster at the Barnstormer's Fan Fest on April 16th. After the kick off, all events will be held in 8 local community parks near you from May through August. Children ages 2 – 12 are encouraged to hunt for the piggy banks in the park locations according to the schedule and while supplies last. Children who find a piggy bank can take it to any ENB branch location to receive a $25 deposit into a new or existing Super Saver savings account. Feel free to share photos of your family having fun searching for the piggy banks, or with your new piggy bank should you be lucky to find one! Post on social media with the hashtag #ENBPigsinthePark
ENB piggy banks must be presented at a branch by September 10, 2022, to receive a deposit of $25 into a new or existing Super Saver savings account.
Pigs in the Park Schedule & Locations
(Unless otherwise noted, all events are 9 am – 12 pm*)
Saturday, April 16, 11:30 am
Clipper Magazine Stadium
650 N. Prince St. Lancaster, PA 17603
Saturday, May 21
Thomas P. Grater Community Park
Cloister Ave. Ephrata, PA 17522
Saturday, June 4
New Holland Park
400-498 E. Jackson St. New Holland, PA 17557
Saturday, June 18
West Natmeal Park
455 N. Manor Rd. Elverson, PA 19520
Saturday, July 9
Strasburg Community Park
151 Precision Ave. Strasburg, PA 17579
Saturday, July 23
Manheim Park
15 E. High St. Manheim, PA 17545
Saturday, August 6
Huffnagle Park
20 Oak Ln. Quarryville, PA 17566
Saturday, August 20
Denver Memorial Park
801 Main St. Denver, PA 17517
Saturday, August 27
Lititz Springs Park
24 N. Broad St. Lititz, PA 17543
*Pigs can be found from 9:00 am until 12:00 pm, or while supplies last.
ENB Pigs in the Park Photos!
Related Insights
Teaching Good Savings Habits in Kids: The Missing Link
Read more >